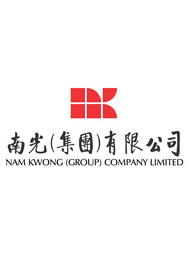 Nam Kwong (Group) Company Limited
Nam Kwong (Group) Co., Ltd. is a central enterprise based in Macao, which is directly under the State-owned Assets Supervision and Administration Commission of the State Council (SASAC). Its predecessor founded in August 1949 was the first Chinese-funded institution in Macao. Over its history of more than half a century, Nam Kwong forged ahead with great courage and has gone through an extraordinary course of development through hard working and perseverance. It has successfully accomplished all its missions mandated by the State in various historical periods, made its due contributions to the handover of Macao to China, to the development of the economic and trade relations between the Mainland of China and Macao, to the promotion of China's trade and economic cooperation with other countries, to the unity of compatriots in Macao and to the promotion of Macao's economic prosperity and social stability, and with these achievements it has won a good reputation.
Today, in China's great process of building a well-off society in an all-round way and under the new situation where moderate economic diversification is promoted in Macao, Nam Kwong Group is shouldering new missions in the face of new opportunities and challenges. Looking ahead, Nam Kwong will seize the opportunity to accelerate its development, firmly establish the core value of "striving for development, keeping good faith and competing in performance", further deepen the internal reform, seriously implement the scientific outlook of people-oriented, comprehensive, coordinated and sustainable development and constantly enhance the management and core competitiveness, so as to achieve sustainable development of the enterprise; and it will inherit and carry forward the fine tradition of patriotism and love of Macao, strongly support the Macao SAR government in administration according to law and resolutely implement the "one country two systems" principle as well as the "Basic Law of Macao", so as to make new contributions to the social stability and economic prosperity of Macao.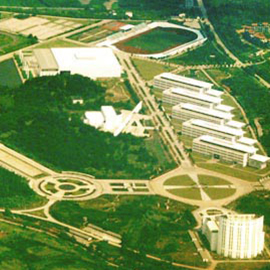 Jiangxi University of Traditional Chinese Medicine
Jiangxi University of Traditional Chinese Medicine (JXUTCM) is founded in 1959 and located in Nanchang, the capital city of Jiangxi Province, China. Since its foundation, the university has been dedicated to the cultivation of students with practical and innovative talents which meet the needs of social progress and TCM development. The university's academic approach has shown advantages in terms of the schooling paradigm in which the education of Chinese medicine is coordinated with the development of multiple disciplines and demonstrates the unique integration of industry, teaching and scientific research. And in this way the university is made a hub for Chinese medical education, therapeutic care and scientific research in Jiangxi Province.
The university has successively gained unique advantages in the disciplines of Chinese Pharmacology, Acupuncture and Moxibustion, Tuina and so on. ?A series of key technologies and equipment for Chinese pharmaceutical manufacturing have been adopted by more than 100 enterprises, producing enormous economic benefits.? An original innovation, the theory and technique of heat-sensitization moxibustion, reveals the difference between acupuncture points and moxibustion points, provides a new therapeutic method through endogenous thermal regulation, substantially improves the clinical effects of moxibustion and greatly alleviates the situation caused by expensive medical bills and difficult access to quality medical services, making it a national industrial standard and being promoted globally in Shanghai Expo,? which also .forms the pattern that "In the north, what is the most famous is Tianji's acupuncture, while in the south, Jiangxi's moxibustion is taking the lead."
Through years of practice, International Education College is experienced in teaching the international students in different foreign languages including English, French and Korean. Advanced Tele-education combined with multimedia has also been adopted in teaching, attracting more and more students from all over the world to choose Jiangxi University of TCM as a higher learning institute to enrich their expertise in the field of TCM.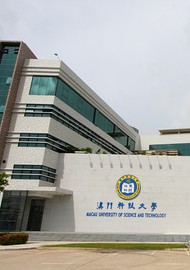 Macao University of Science and Technology
Founded in 2000, the Macao University of Science and Technology (M.U.S.T.) has grown steady-fast and with vigor. As the largest multi-disciplinary university in Macao, M.U.S.T. is ranked as the youngest among the Top 100 Universities in the cross-strait region1. Adopting the policy of according equal importance to teaching and research, pursuing excellence, so as to cultivate talent in diverse fields, M.U.S.T. encourages its staff to conduct cutting-edge research to new heights and international excellence. M.U.S.T. is situated on a land area of 210,000 square meters located in Taipa, Macao, the beautiful surroundings and convenient transport render it an ideal place for students to pursue academic education and engage in research.
Upholding the motto of "dedication to practical studies, and enhancement of knowledge, ability and quality", M.U.S.T. adheres to its mission, "to promote cultural exchange, nurture intellectual growth, foster economic development, and further societal progress". To fulfill the needs of Macao's society and the rapid development of China, M.U.S.T. offers many and diverse quality educational programs by drawing on, and incorporating into its work, the experiences of world-class higher education institutions, aiming to cultivate talents that not only master fundamental theories and are highly competitive in practice, but also are innovative, bilingual, educated and ethical, and adaptive to the needs of globalization of science and technology and economy. At the same time, M.U.S.T. supports its academics in conducting multi-disciplinary and cutting-edge research, making efforts to leapfrog M.U.S.T. to join the family of renowned universities in the Asia-Pacific region.
Looking ahead, M.U.S.T. will continue to attach equal fundamental importance?to teaching and research, attract talents from all fields, hold tight to the key of "quality" and "innovation", fully exert its role of being a non-profit private university, improve its development of excellent education and outstanding research, serve the community, and fulfill its mission and educational purposes.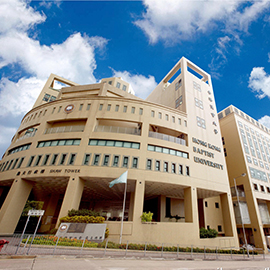 Hong Kong Baptist University
Hong Kong Baptist University is established in 1956 as Hong Kong Baptist College. Its first president is Dr. Lam Chi Fung. Then it changed into Hong Kong Baptist University (HKBU) in 1994, and became one of the eight governmental-funded universities and has the right to confer degrees.
HKBU is consistently at the cutting-edge of the sciences and highly reputed for its commitment to the humanities, arts and culture. The University also encourages service to society among its staff and students, making it a beloved part of the Hong Kong community.
At HKBU, education is far more than simply equipping students with professional knowledge and skills. The University is committed to providing Whole Person Education that inculcates intellectual, cultural, social and sporting skills outside the classroom in addition to training their minds within. We are not just grooming the workforce of tomorrow, we are shaping future leaders.
The University offers world-class, innovative undergraduate, taught postgraduate and research postgraduate programs leading to Masters or PhD degrees as well as associate degree programs, all tailored to prepare our students for the challenges of a globalised knowledge-based economy.